Elementary School: Grades K-5
Setting the Foundation for a Lifetime of Learning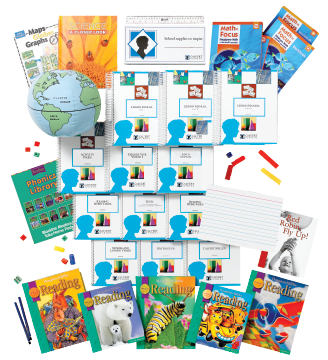 Calvert's comprehensive curriculum materials are delivered directly to your families.
The elementary school years are a critical time for students to not only learn fundamental concepts and mechanics, but to also develop learning skills and approaches that will set the stage for a lifetime of success.
Calvert's engaging Kindergarten–5th Grade programs focus on children's natural curiosity and encourage them to delve deep into topics and subject areas – not because they have to – but because they are passionate about learning.
All Calvert Elementary School programs include a variety of learning approaches, along with multi-sensory and hands-on activities that appeal to a variety of learning styles. These activities focus on children's natural sense of curiosity and encourage them to explore and discover.
Elementary School Curriculum That Meets Each Student's Academic Needs
Our elementary school curriculum focuses on the four core subject areas: Language Arts, Math, Science, and History.
Students will develop strong reading comprehension skills, write original composition pieces, develop critical thinking skills, learn fundamental math concepts, read classic literature, explore a variety of science topics, and learn about the world around them.
At Calvert, we understand that today's students learn differently than students many years ago. That's why we continually review our programs to include the most up-to-date approaches and technologies that appeal to young learners.
Calvert has integrated e-textbooks, video, and online resources into our curriculum to provide students with a dynamic, fun, and enriching learning experience.
All Elementary School programs also include integrated technology lessons that coincide with subjects and lessons. Your students won't learn technology skills in isolation, but they will develop an understanding and appreciation of how to apply these skills to their everyday work.
Our engaging Elementary School curriculum will encourage your students to explore, discover, and excel while learning fundamental concepts that lead to academic success for years to come. Learn more about our program options below.
---
There are many ways to learn at Calvert:
EXPLORE OUR CURRICULUM BY GRADE
If you're searching for a comprehensive solution, you've found it. Each easy-to-use grade-level package combines the best classroom-tested materials, teacher-created, step-by-step Lesson Manuals, engaging online resources, and proven educational methodologies, all in one meticulously planned curriculum that guides students through each day of learning with superb lesson plans.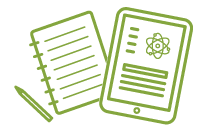 INDIVIDUAL COURSES
Our individual courses are a great way to mix and match classes to create a complete educational program for students. These courses can be used to round out a blended learning curriculum, supplement a traditional brick-and-mortar school program, or to brush up on skills over the summer.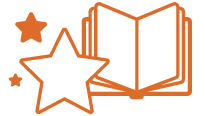 VERTICY FOR STRUGGLING STUDENTS
Verticy Learning is a complete or supplemental curriculum designed for students in Grades 3–8 who struggle with reading, spelling, writing, or math for a variety of reasons including dyslexia or other learning challenges. Designed for at-home and blended learning settings, this program is based on a simple premise: children who learn differently should be taught differently. Verticy is designed for one-to-one instruction, is self-paced, and offers both print and online versions. Verticy improves academic confidence in students and rekindles a love of learning.